There are proven ways to stop lead exposure
The steps to solve the issue of childhood lead exposure are already underway.
Our method involves facilitating action at the country level, helping governments own the lead exposure issue, developing action plans and infrastructure for preventing children from being exposed to lead through unsafe smelting and harmful lead use in products. Education, awareness, advocacy and remediation are among the pathways to a future free from lead exposure, where every child receives the same protection from lead exposure.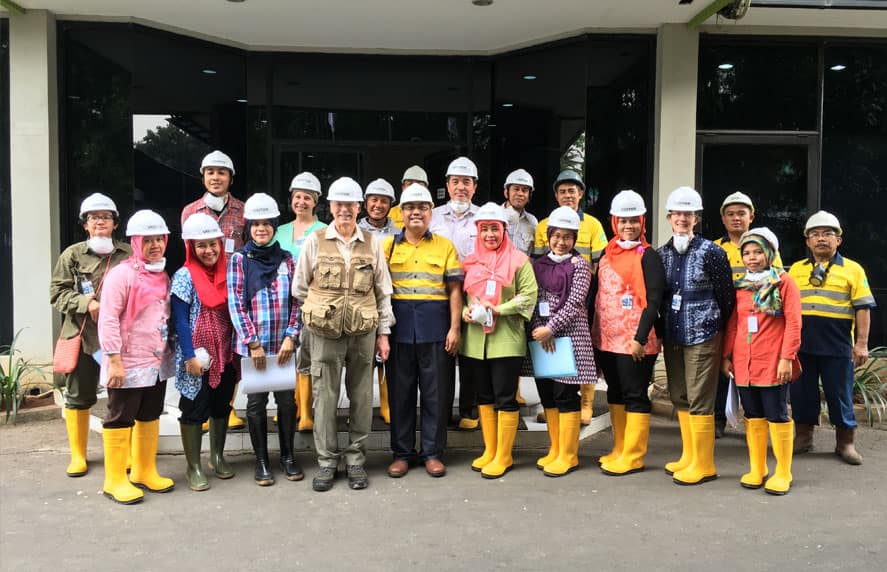 By promoting national ownership and leadership to address childhood lead exposure. We support the development and implementation of national plan(s) of action to address lead exposure, institutional capacity development and community awareness, in collaboration with any existing initiatives working on preventing lead exposure.
Provide technical assistance to governments
By providing technical support tools and best-practices, we work with national governments to support the development and adoption of policies, standards and enforcement mechanisms to address informal recycling and the illicit use of lead in products. We focus on children most affected and on the relevant sources of exposure.
Remediate contaminated sites
By identifying, prioritizing, and remediating contaminated sites, we eliminate specific exposures to children. We raise societal awareness of the harm caused by informal smelting and implement interventions to halt the illicit use of lead in consumer products.
Work with the local private sector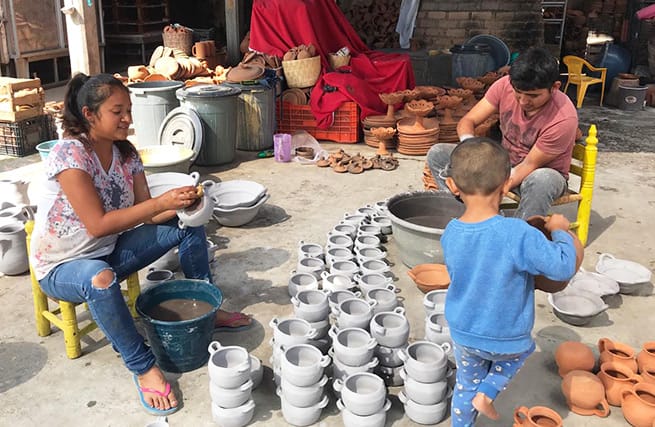 By working with businesses to create real and lasting change in lead-acid battery collection, smelting and recycling, we prepare them to install and enforce best practices and work with us to create a future free from lead exposure for children.
Together we can put an end to childhood lead exposure
By partnering to share our research, vast reach and expertise for a common goal, we can stop the devastation.
Widespread testing, remediation and treatment are among the ways we are creating a healthier future.
PARTNER PROJECTS AROUND THE WORLD
With steady progress toward improved health and brighter futures for millions of children across the planet, we can make a future free from lead exposure a reality. We have successfully lowered children's blood lead levels and pioneered remediation projects in the most contaminated areas
We are also making an impact by helping governments prioritize the issue, develop response plans, develop institutional capacity, generate community awareness and equip health workers to detect lead exposure.
Delving into the challenging topic of lead exposure and protecting children around the world can be complicated. We have compiled a resource that answers some of the most commonly asked questions.
Creating a world free from lead exposure is a formidable challenge that includes a number of obstacles to change. However, with a strategic partnership in place, we can overcome these issues and move together toward a healthier future for children.
A global health crisis that's not readily seen
Because lead wreaks its havoc silently and insidiously, it often goes unrecognised and unaddressed. Lead exposure typically has no symptoms and no physical signs apparent to medical professionals, making detection of exposure, awareness of the toxin and remediation of contaminated sites major healthcare challenges that we will solve through educating, advocating and collaborating to protect children.
Without organizational structure, the problem is growing
Many low- to middle-income countries lack sufficient formal recycling infrastructure, legislature and capacity to handle the quantity of used lead-acid batteries flooding their markets. Due to these shortfalls, the prevalence of informal and substandard recycling facilities has grown without governance or guidelines, placing children and communities without protection from exposure.
Children in low-income communities are most affected
Often, substandard lead recycling is the principal source of income for families and communities in low- and middle-income countries. These informal operations are often set up in backyards and village centers, where unprotected workers break open batteries with hand tools to remove lead plates for smelting in open-air pits, spreading lead-laden fumes and dust to children living and playing nearby.